PreMix puppy active
PreMix Puppy active is nutrition blend, intended for manufacturers of dry dog food, to be simply added during the production process. It is a blend of essential minerals like zinc, copper, selenium, iron, iodine, manganese, vitamins – vitamin A, D, E, H, complex of B vitamins, monosaccharide – Glucosamine sulfate, polysaccharide – Chondroitin sulfate and antioxidant.
PreMix Puppy – active contains a high quality blend to nourish puppy's coat, support muscular system and proper bone development. Chondroprotective compound has an impact on prevention of joint diseases.
Puppies are constantly growing and playing, which means they require more nutrients compared to adult dogs.

Product description:
Ready-made product designed for simple usage in production of dry dog food

Especially developed for puppies for proper and healthy development
support muscular system and healthy vision

positive impact on bone tissue development and healthy teeth

supports prevention of joint diseases

works as a growing factor and immunity booster

gastrointestinal impact – increase of nutrient utilization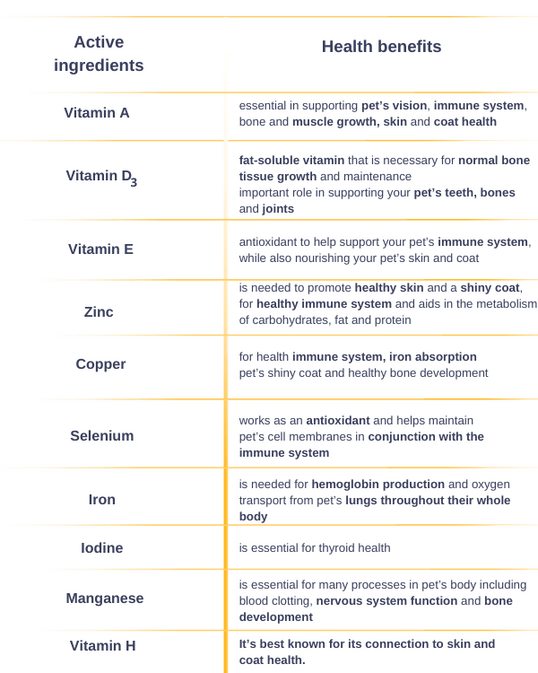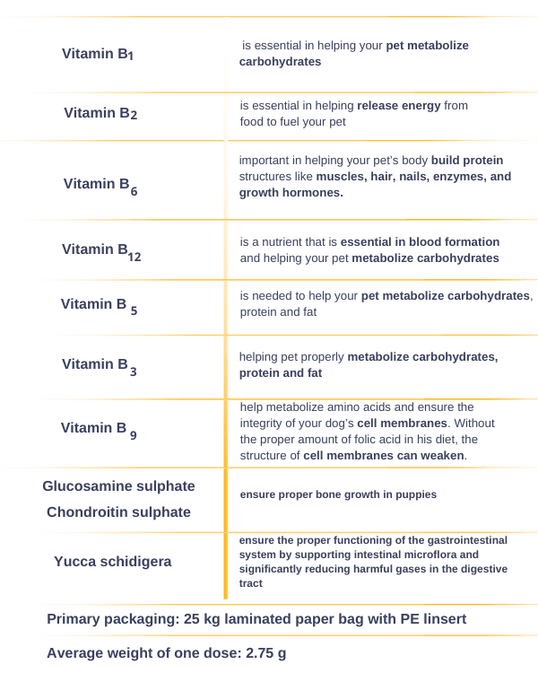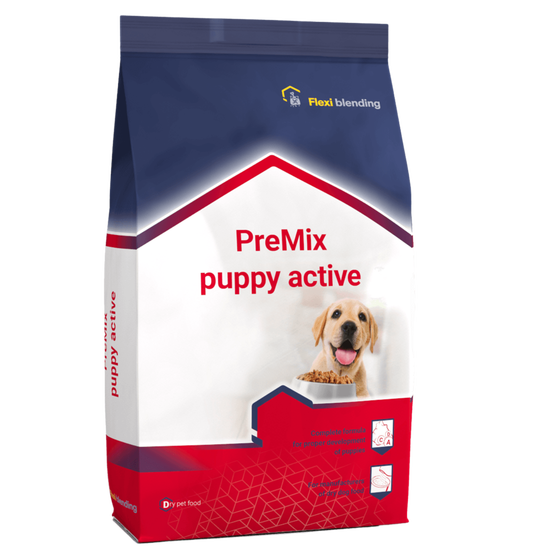 ---