PreMix human - customized solutions
Customized nutrition premixes as powder blends of desired functional ingredients (vitamins, minerals, amino acids, nucleotides, nutraceuticals, fibres, herbs, diluents and more ) in one single, efficient and homogenous premix dedicated to your application.

Premixes for fortification of food products like food supplements, clinical nutrition, sport drinks, sport proteins, infant nutrition or nutritional drinks.

​​​​​​​
We offer complete development according to the customer requirements.
PROCESS:
agreeing ingredient specification of the premix with the customer

establishing a product quality agreement to ensure all ingredients are conformant and within regulatory limits, regardless of supplier

continually checking and re-checking the ingredients

​​​​​​​​​​​​​​Any Application, Any Nutrient
Contact us to learn more about our formulation services for your premixes, blends or complete diet needs.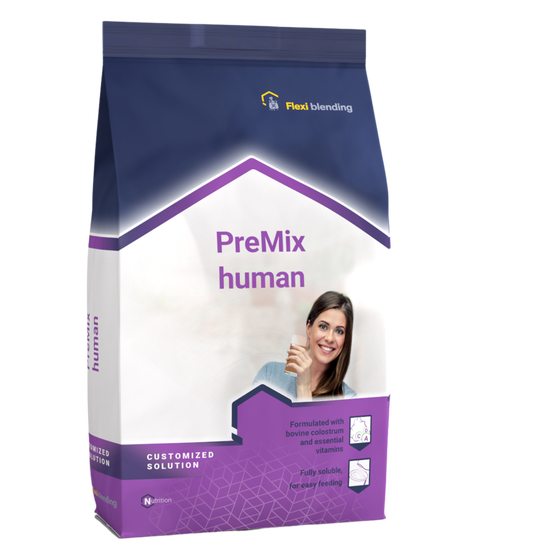 ---