Customized premixes for human nutrition
PreMix dog active basic is nutrition blend, established for dry dog food manufacture, to be simply added during the production process. Our formula contains essential minerals like zinc, copper, selenium, iron, iodine, manganese, vitamins – vitamin A, D, E, H and antioxidant.
High-quality powder blend is developed to support proper functioning of body tissues, healthy and active dog's life. Mixture of vitamins support healthy and shiny coat and good vision. Minerals have a positive impact on proper musculoskeletal development.

Product description:
Ready-made product designed for simple usage in production of dry dog food

Especially developed for adult dogs to support active life - nourished and shiny coat, support muscular system and healthy vision
Support bone and joint development

High amount of essential nutrients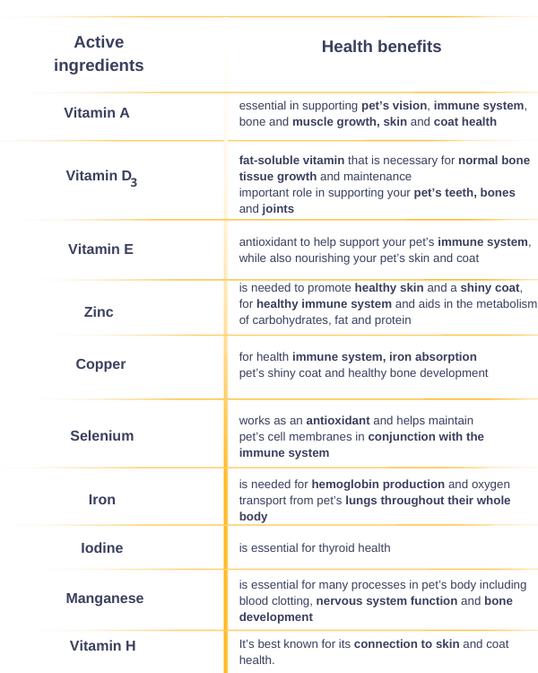 ​​​​​​​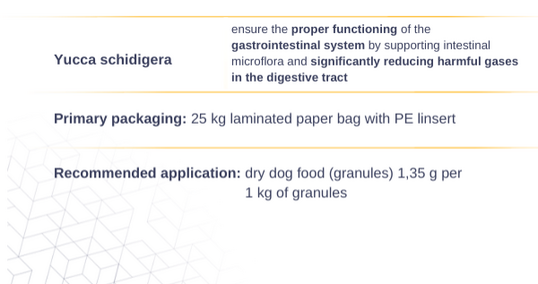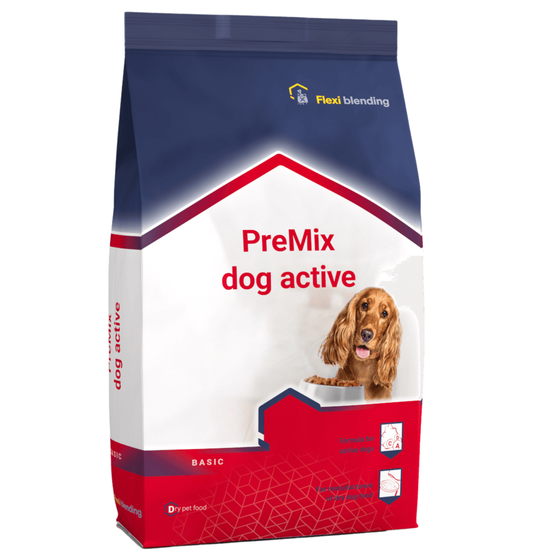 ---